Written by admin Posted on Jun 06, 2022 Commented by
0
I've managed to add 2,145 HQ photos of public events that Lindsay has attended in 2007. Most them include her promotion of Georgia Rule that year. Enjoy the additions to the gallery.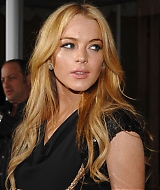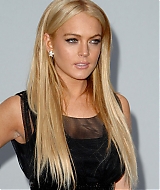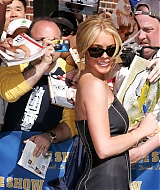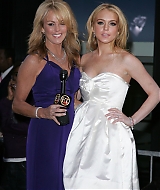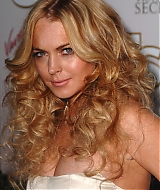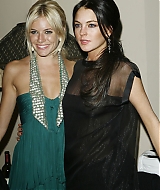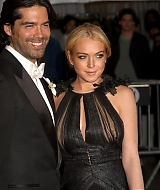 Written by admin Posted on May 29, 2022 Commented by
0
In this edition of Life in Looks, Lindsay Lohan walks Vogue through her personal style over the years. From gracing the "Parent Trap" red carpet in a lovely Nicole Miller dress to her iconic fashion moments from "Freaky Friday" and "Mean Girls," watch and hear Lindsay's backstories behind some of the most famous looks from the 2000s.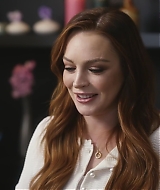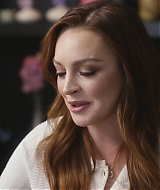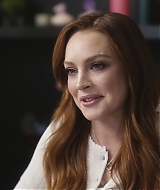 Gallery Links:
– Home > Screencaptures > Interviews > 2022: VOGUE: LOHAN BREAKS DOWN 18 LOOKS FROM 1998 TO NOW | LIFE IN LOOKS [APRIL 7TH]
Written by admin Posted on May 29, 2022 Commented by
0
Back during lock-down, Katie Couric and Nancy Meyers got the cast of the The Parent Trap to have a mini reunion and I've managed to add several caps from the event.
Katie Couric with the help of her friend, famed director Nancy Meyers, got the cast of the beloved classic "The Parent Trap" together again for the first time since 1998! Lindsay Lohan, Dennis Quad, Simon Kunz, Lisa Ann Walter, and Elaine Hendrix join Katie Couric, writer-director Nancy Meyers, and writer-producer Charles Shyer to share their memories from filming, recite their favorite scenes and discuss the film's lasting impact. With Covid-19 continuing to ravage the globe, Katie, Nancy, and the group decided to use this reunion as an opportunity to raise awareness and funds for those in need. Katie kicks off the reunion show with a call-to-action to donate to José Andrés' World Central Kitchen, a not-for-profit organization devoted to providing meals in the wake of natural disasters. Please donate if you can.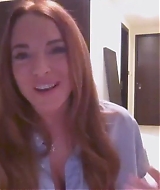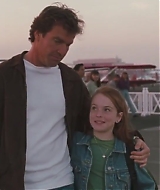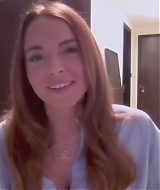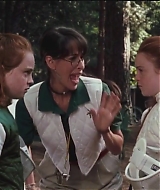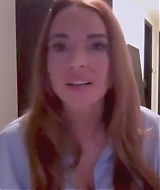 Gallery Links:
– Home > Screencaptures > Interviews > 2020: PARENT TRAP REUNION [JULY 21ST]
Written by admin Posted on May 07, 2022 Commented by
0
Lindsay Lohan was forced to step down from the panel of The Masked Singer for the past two years due to international border restrictions.
But it looks like the American actress, 35, could be set to return to the Channel 10 show after her replacement Urzila Carlson announced she won't be back this year.
Sources close to the Mean Girls star have told Daily Mail Australia that Lindsay 'would absolutely love to return to Australia for the right opportunity and amount'. It comes after Urzila, 46, told The Kyle and Jackie O Show that she will not be returning this year because she'll be too busy on her comedy tour.
After Kyle Sandilands asked when she and Jackie will film the new series, Urzila said: 'Do you want to get this one, Jackie? Because I'm not actually doing it this year…'
'What are you talking about? You're not on the bench?' a shocked Kyle responded.
'I know. I'm so devastated,' Jackie said.
Urzila explained: 'Because I'm touring again… the first year, I was just filling in for Lindsay [Lohan], and the second year we thought – well, Lindsay will be back, surely?'
'Is Lindsay coming back?' Kyle asked, with both Urzila and Jackie saying they didn't know.
'But now, the third year… Covid is finished, so now I can just go travel and tour.'
Urzila had replaced Lohan as a judge in 2020, after the Hollywood star was unable to fly over to Melbourne to film due to the pandemic.
It's not yet known who will take over from Urzila in the new season.
During the first season of The Masked Singer Australia in 2019, musician Cody Simpson won as 'The Robot'.
In 2020, Bonnie Anderson took the crown as 'The Bushranger', while Anastacia won in the most recent season as 'Vampire'.
Written by admin Posted on May 03, 2022 Commented by
0
Lindsay is joined by Netflix's own, Bobby Berk! She gets the Lohdown on what goes on behind the scenes on Queer Eye, the time he met Jewel and didn't even know it, and some tips and tricks for designing on a budget. Strap in, this is going to be a fun one!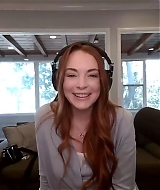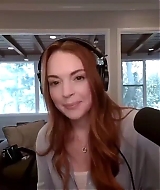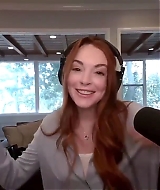 Gallery Links:
– Home > Screencaptures > The Lohdown Podcast > 1X01: BOBBY BERK'S TRAVEL STORIES & RENOVATION SECRETS
Written by admin Posted on Apr 23, 2022 Commented by
0
Lindsay Lohan is not only getting back into filming new movies, but she recently announced that she is ready to sound off with her brand-new podcast The Lohdown!